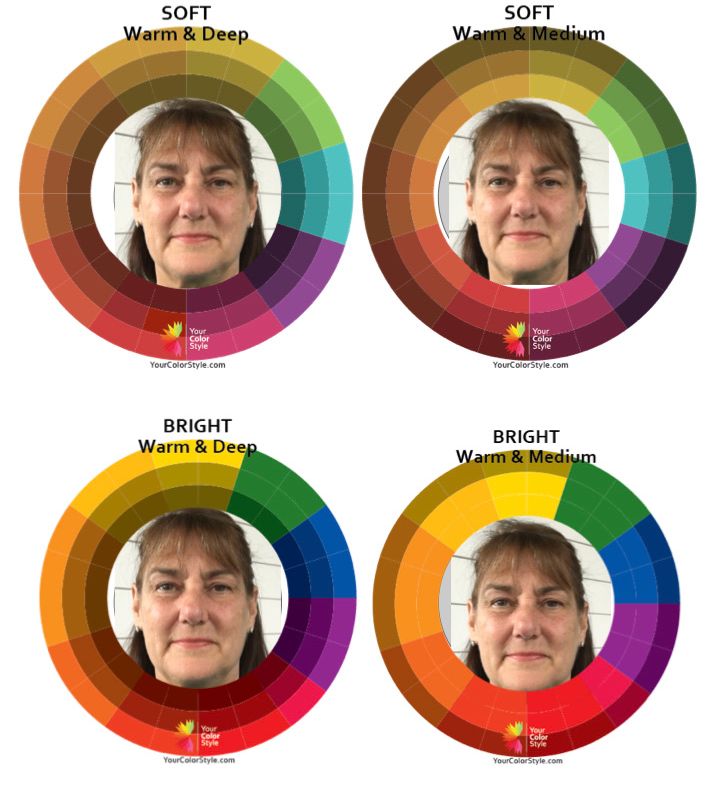 DIY Color Analysis Course
This video based step-by-step course will walk you through doing an online self color analysis.
Insert your photo into the Your Color Style color wheels and learn how to see decide color type looks best.
"This is the SAME picture pasted 4 times! It's not lighting, it's the Colors! How amazing is that?"
~ Marjorie
This class is included in the Colorful U Membership or available for purchase on its own.
As a member of Colorful U, you have access to the class as long as you are a Colorful U member.  If you prefer to have lifetime access, you may purchase this class separately. This means that you will pay a one time fee for access regardless of your status as a member. Lifetime access is not tied to a membership and will give you access for the lifetime of Your Color Style. As long as this class is offered, you will have access. 
A Peek Inside the DIY Color Analysis Course