"The webinar was very helpful."
 I am closer to confirming where I fit now and where I will land as my hair continues to transition from ashy brown to grey and now on to silver, in parts. So as I continue to prune my post retirement wardrobe, I have more clarity in which colors to keep and which colors to look out for going forward as items wear out.
~Penelope

Confused Between Color Types?
This webinar replay is for you if you are familiar with Your Color Style and you are struggling between a few color types. "Am I Soft Cool & Deep or Bright Cool & Deep?"


This webinar is different!
 I have never taught my 3 steps this way before. I'm turning things upside down and sharing with you a different way to learn your color type.
Within 5 minutes, you will narrow down the 12 color types to 4. Then, with my simple guidelines, you'll be able to narrow down to your BEST color palette. 
You could be editing your wardrobe and shopping with confidence in less than an hour!!
"

One of your best videos for helping people determine color type, especially for people whose finances are strained at the moment. I recommend highly."
~ Kathy Lou
Watch the First 6 Minutes

The best way to show you what this webinar is all about is to share with you the first 6 minutes. The webinar went on for 60 minutes. LOTS of great questions I got to answer. Enjoy!

Example Curriculum
Available in days

days after you enroll

Welcome!
This Webinar Replay Is For You if…

You've watched a few Your Color Style videos
You have an understanding of the terms we use: Bright, Soft, Warm, Cool, etc
You have an idea of your color type but need help narrowing down to the right one.


This Webinar Replay is NOT for you if…

You know nothing about Your Color Style
You are hoping to see personal color analysis drapings (you can see many of these on the blog and our YouTube channel)
You have no idea what colors flatter you. You are just starting out on your color journey.
Full transparency: You may still learn a lot watching this video, but it may also confuse you if you are new to all of this.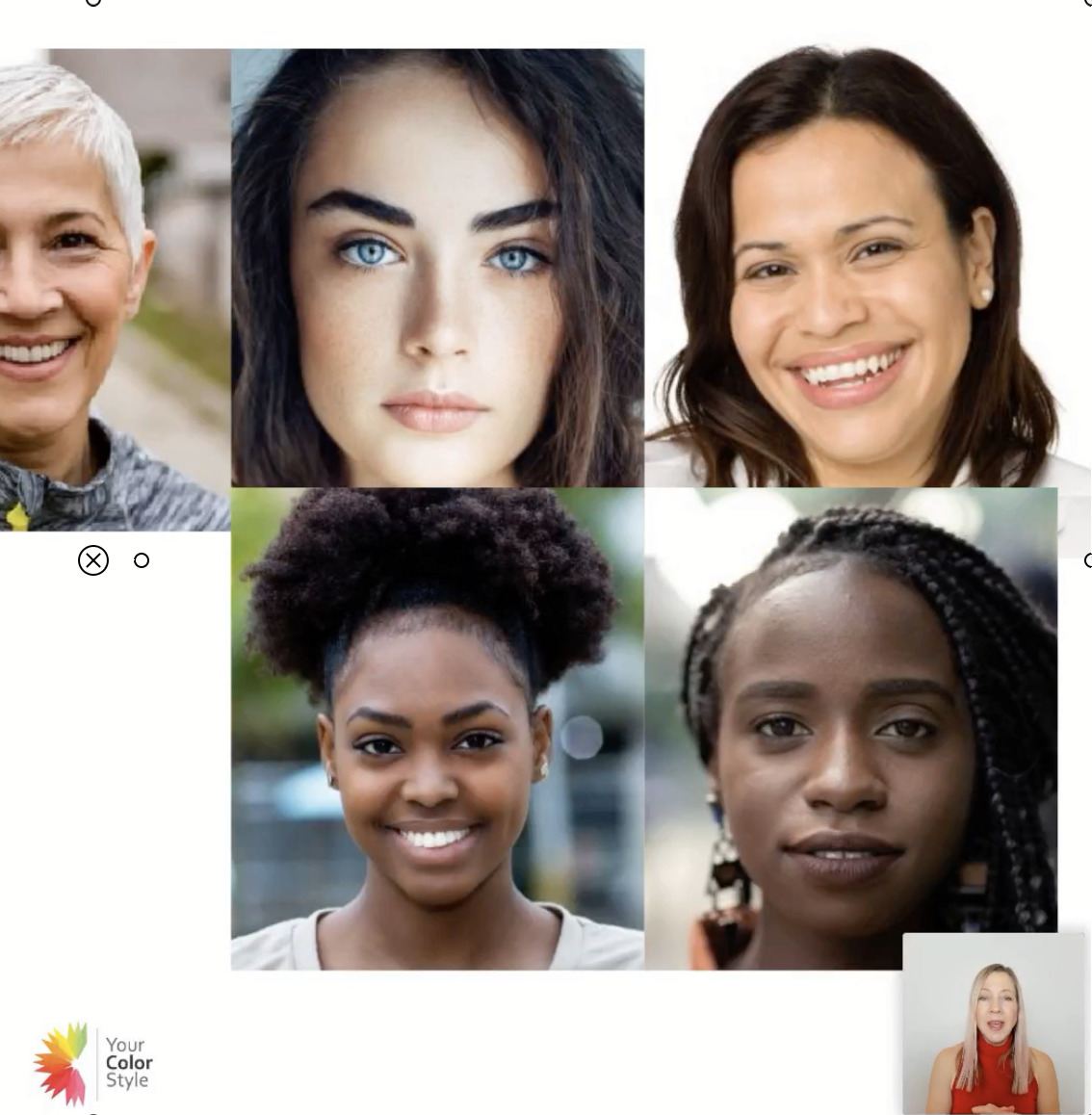 All Hair and Skin Colors Included

Your Color Style is an inclusive color analysis methodology. Whether you have brown skin, grey hair, olive skin, neutral skin, a combination of these or a completely unique combination, Your Color Style can help you learn your most flattering colors.
Discover Your Color Palette

There are 12 color types in Your Color Style. Jen will help you narrow those 12 down to one BEST color palette that will flatter your coloring and tone.
What Colors To Avoid

As I walk you through the 3 steps, sometimes it's more helpful to talk about why some colors may not feel right.

Warning: lightbulb moments may occur
Receive the PDF of the presentation
You will be able to download the exact PDF that I present in the webinar. This document is pure gold. It has all of the tips, questions, photos and color palettes that I review in the webinar.